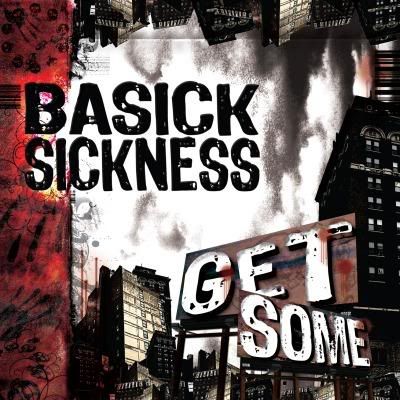 Basic Sickness with his third independant release, Get Some, is here to stay people. An original sound that is comprised of aggressive up tempo lyrics, hard rock music with a hip hop hop splash from vocal delivery and attitude. Very talented mc with some very gritty content and matching music with solid guitar and drum sounds with a Dj. This has become a weightroom banger for me from the time I first heard it. The live stage shows will definitely get you up on your feet to bounce. Check him out on facebook for free download.
http://www.myspace.com/basicksickness
and on facebook
http://www.facebook.com/basicksickness
1. Intro
2. Crank It Up
3. Get Some
4. Horns Up
5. Everybody
6. What You Are?
7. Redemption
8. Intermission (Sometimes)
9. Daydream
10.Type of Shit
11.The City
12.Whore
13.Someday
14.Like This (Why Am I?)
MG