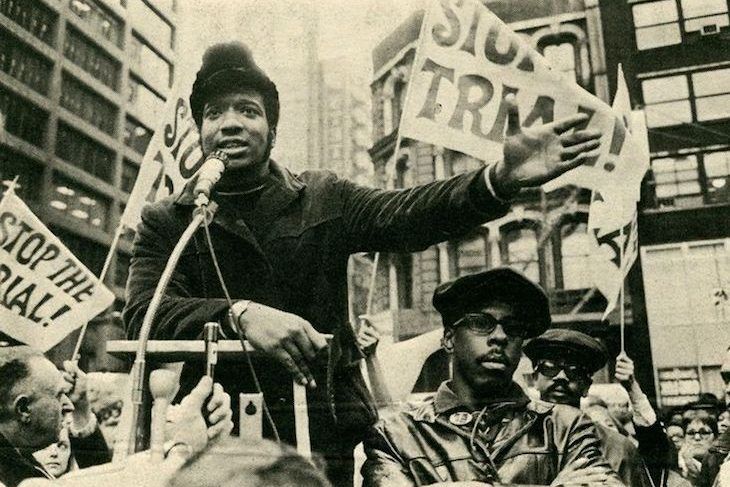 Fred Hampton speaking at a Chicago Black Panther Rally
Before you attempt to discredit victims of social injustice, question methods of protest, and quickly insert a narrative of "get over it", please consider this.
Since 1975 there has been a government building in Washington D.C. with the name J. Edgar Hoover on it. This is the racist scumbag who drafted the illegal surveillance program through the FBI named COINTELPRO. I will let the words of J. Edgar Hoover himself explain what the program was about:
"The purpose of this new counterintelligence endeavor is to expose, disrupt, misdirect, or otherwise neutralize the activities of black nationalist, hate-type organizations and groupings, their leadership, spokesmen, membership, and supporters."
This program ran from 1956-1971 and was directly related to the assassinations of prominent African American leaders in socio-economic reform, anti-war protests, educational equality, self-defense groups, religious leaders, just to name a few. COINTELPRO also led to the imprisonment of so many members of those aforementioned groups in an effort to:
"Prevent the rise of a 'messiah' who could unify and electrify the militant black nationalist movement." - J. Edgar Hoover
What does the government of the United States of America do? Let's name the Federal Bureau of Investigation building after him! And you still want to question why people are protesting? Let that sink in for a minute and let me answer that question with a question.
How would you feel if the person responsible for the framework of a program that murdered a member of your family, a prominent member of your church, a teacher in your school, the father of your children, had a federal building named after him?
Fast forward to today in an effort to see the racial divide continues in Pittsburgh, Pennsylvania as the city is fighting for justice. On Tuesday, June 19, Antwon Rose II was the victim of a shooting death while fleeing a traffic stop. East Pittsburgh Police Officer Michael Rosfeld fired three shots that hit Rose in the face, elbow, and back.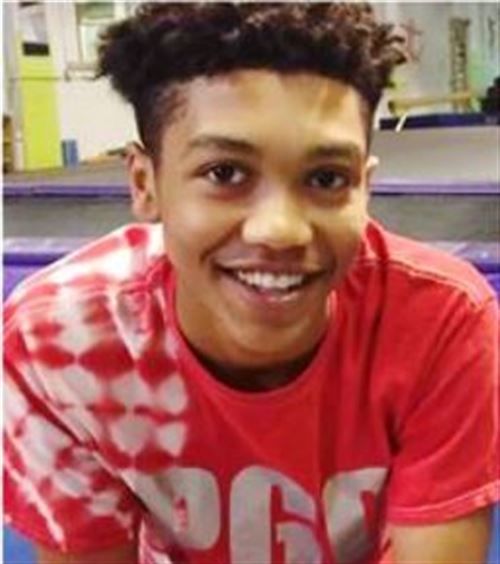 Antwon Rose II
In an official statement issued by Allegheny County District Attorney Stephen Zappala Jr. in regards to the shot in the back, "That's the fatal shot."
Officer Michael Rosfeld, 30, has been charged with criminal homicide and posted an unsecured bond of $250,000 being released on his own recognizance.
The game is underway. This becomes a very delicate situation as precedent has been set unfortunately in these situations. A neighbor had recorded a very clear video of the shooting that at this time has over 150,000 views on Facebook. There have been notable cases in the past with clear video evidence of police misconduct that led to not guilty verdicts.
In 1992 LAPD officers Stacey Koon, Laurence Powell, Timothy
Wind and Theodore Briseno were acquited of use of excessive force charges in the brutal beating of Rodney King. Video evidence recorded by a neighbor at the time of the traffic stop was available and used in court. On November 22, 2014, 12-year-old Tamir Rice was shot and killed at a Cleveland playground by Cleveland Police Officer Timothy Loehmann with partner Frank Garmback present. A nearby surveillance video captured the incident and no charges were filed against the officers. The Rice family did win a wrongful death suit and awarded $6 million dollars.
History has not been kind to victims of police brutality and officer-involved shootings. There is a lingering stench from the situations mentioned and also the many more that weren't.
The other ticky situation is the proper way to charge a case like that of the East Pittsburgh Police Officer Michael Rosfeld. As we have learned through the trial that acquitted George Zimmerman of the murder of 17-year-old Trayvon Martin of Florida. It wasn't even the fact that if Zimmerman had killed Martin which was established, it then became the process and if the premeditated intent was there in the act of shooting an unarmed minor. As we now know, this process of charging Zimmerman with 2nd Degree Murder proved to be a mistake as his self-defense stance held up in court.
There are so many factors alive and in play right now with the city of Pittsburgh, it's surrounding communities, and the rest of the world's fight for justice for all. Fight hard, fight smart and may grace be on your side. As long as our government etches the name J. Edgar Hoover as a symbol on the current FBI building, it is fair to guess which side of the coin of justice our "system" is on.