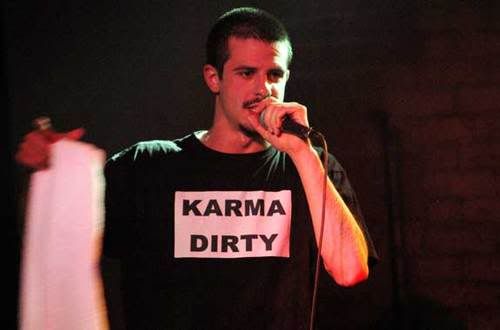 Sad to say that rapper Michael Larsen, who goes by the stage name of Eyedea passed away in his sleep Sunday morning. Larsen was 28 years old. First time I saw Eyedea perform was in my college dorm room watching the Blaze Battle in 2000 on HBO. He had a special performance through this tournament bracket single elimination format. At the time Ali Vegas was a heavy favorite and New York City native that had a lot of buzz in the underground. Eyedea won the battle between the two in the first round and Eyedea moved on to win the whole thing. He continued to perform and eventually teamed up with DJ Abilities to make the duo Eyea & Abilities. Prayers and thoughts go out to his family and friends. R.I.P. Eyedea.
Clip from the Blaze Battle vs. R.K.
Eyedea and Abilities - Junk
Enjoy,
M.G.