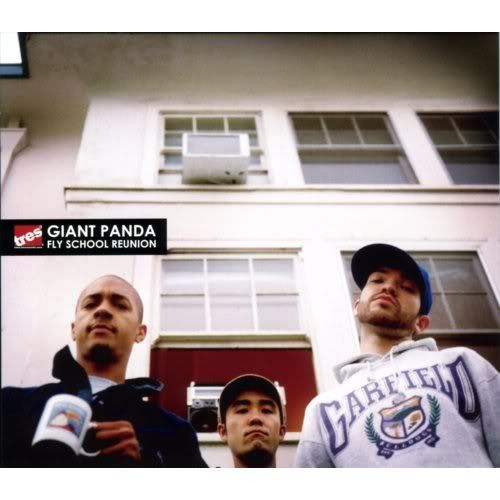 Giant Panda is a hip hop group from Los Angeles, California comprised of three members: Newman (born Alex Newman; Seattle), Maanumental (Jamaan Mclaren; Seattle), and Chikaramanga (Chikara Kurahashi; Tokyo, Japan). The album is released in 2006 on Tres Records, an independent label. This has easily become one of my favorite albums that have come out in the 2000's decade. Extremely funky and fresh beats, clever and original rhymes that really paint you a great west coast vibe. Enjoy.
1. Rap Attack Intro Listen
2. One Time Listen
3. With It Listen
4. Super Fly Listen
5. Just Cause Listen
6. Diggin' in the Tapes Listen
7. 90's Listen
8. Sho' Improve Listen
9. Chops Listen
10. Grand Prix Listen
11. Always Dope Listen
12. 3rd Party Listen
13. Racist - Giant Panda, Thes One Listen
14. T.K.O. Listen
15. Strings Listen
16. Classic Rock
Free Download
http://rapidshare.com/files/67741016/djn-Giant_Panda-Fly_School_Reunion-JP_Retail-2005.zip
M.G.