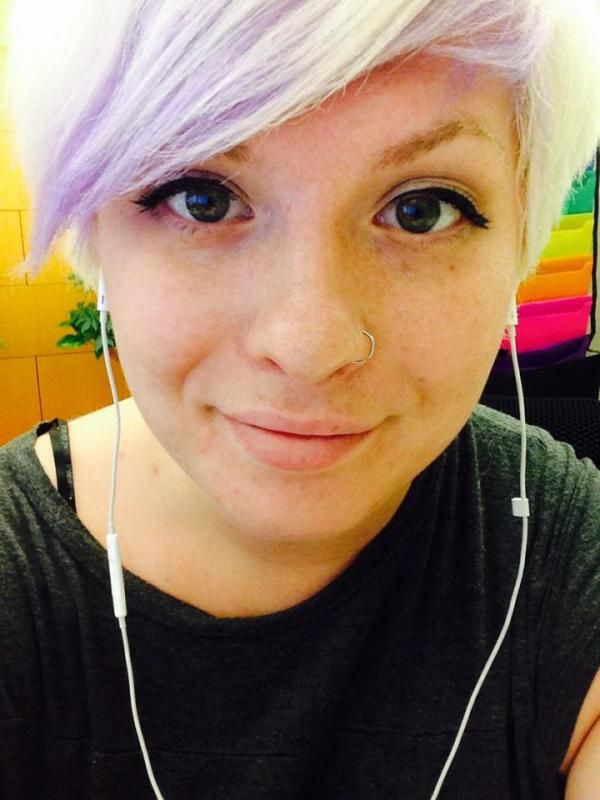 Paige Babin is a very talented artist that I had first come across at the last Raw Artist show in the Strip District. Her work really grabbed me from a distance and I was able to speak with her briefly while observing her paintings. I felt this would be a great opportunity to showcase this rising talent and learn more about her. Sit back and enjoy...
What was your earliest memory of art in your life?
I remember always trying to draw people; they were so fascinating and had so many layers and elements that I wanted to learn how to capture them. I wasn't very good when I started and I think I ended up with the same person each time I drew (just with a different hair cut). However, one day I sat down and drew a rose and it actually looked like what I wanted it to, and for being how old I was, it was pretty good. I remember thinking, "Okay, that's a step" and I wanted to keep creating from there. 2. Was art a part of your family growing up? My mom and sister have always been very creative and artistic, so I looked/look up to them. My mom was always making us dresses, and made these dolls for the Amish farmers market in Lancaster, PA. My sister would paint and draw and I remember it was always a lot of fun and always opened us up to look at things differently.
Did you receive any influence while in any level of school from classmates or teachers?
YES! My drawing teacher Maggie Aston (http://www.maggyaston.com/) was the first teacher that had me be able to draw a person and have it look EXCATLY like who I was drawing. I am forever grateful to her! Then there was Laura DeFazio who was my sculpture teacher and mentor who had me push my limits and taught me, don't focus too hard on the outcome focus on the moment and it will come together more quickly. Todd Pinkham who taught me about color and how to move it around the paper to draw the eye to all areas that you're working with (at that point I only worked in black and white). Then there was everyone who I've worked with Natiq Jalil who taught me more about color and how to work it and rework it, and how to not just use all bold colors and how sometimes less in more. All of my class makes like Joe Murk who is one of the best in my opinion taught me a lot! It was so great to be in such a creative environment and to learn from each other. It never felt like class or work, it felt like a group of people who shared the same dream just helping each other reach their goals.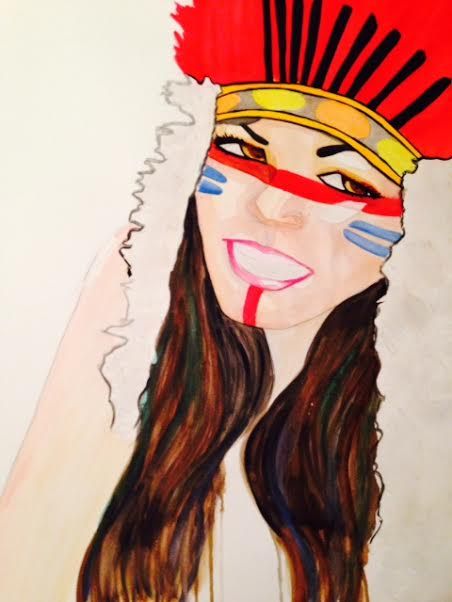 When was the moment that you found yourself wanting to pursue being an artist?
I think the moment I was honest with myself that I didn't want to do anything else. I work, and I enjoy it and I love the people that I work with, however it's just not the same passion I have when I put my brush to paper. I love what I do and I wouldn't want to change that. I think work though gives me that balance to allow me to have that same fire that I have. I get stuck on projects just like every one else does. Sometimes I get stuck for longer than I'd like to admit, but I have such a great support system it's hard to not continue making art. I love it, and I love to see all the reactions people have to it. I still have a long way to go though.
How did you find yourself doing portrait work?
People are beyond interesting! While there are probably a few people who look a like, besides the obvious twins, we're all different. Everyone has a few corks about them, and how light and shadow play with someone's face, it just it stunning to me. When I see people it's almost like a story is written on their face. You can tell when someone has led and interesting life, and has a story to tell. I want to capture that and retell in through my eyes and how I see them.
Who are your biggest influences and inspirations?
Loaded question! Tugboat Print Shop, their use of colors, is just amazing and come on wood carved prints?! Ruben Ireland and Amy Hamilton, Jenny Liz Rome, Nicole Cioffe. I like all of their styles a lot, and then the classics Rembrandt, Van Gogh.
What are your favorite experiences to this point of your career?
I'd say my first show and Joz Arts in California, PA I showed as a print artist, and building the show with Natiq Jalil called Unfinished Business, which has now become a yearly event, and of course RAW. Those three stand out for me the most so far, and I'm excited to see what the years bring me.
What are your goals for your work?
I have some pretty simple goals, continue to learn and continue to improve my work. And to have as many people as possible from all over the world experience it.
What is up next for Paige Babin?
August 1st I have my second annual Unfinished Business show at Garfield artworks with Natiq Jalil. We are also in the process of building a business of studios, lessons, and a gallery. That one is going to take some time, but the best things always do.
Is there anyone you would like to thank and recognize?
I would love to thank my family for supporting me and helping me grow. They've taught and still teach me how to be the best person I can be and have always been there for me. I'd like to thank my boyfriend Morales Bates for supporting me and pushing me to keep working, he's my rock and without him I wouldn't stay on track like I should. I'd also like to thank Natiq Jalil for being a great partner, teacher, and co-founder of Unfinished Business.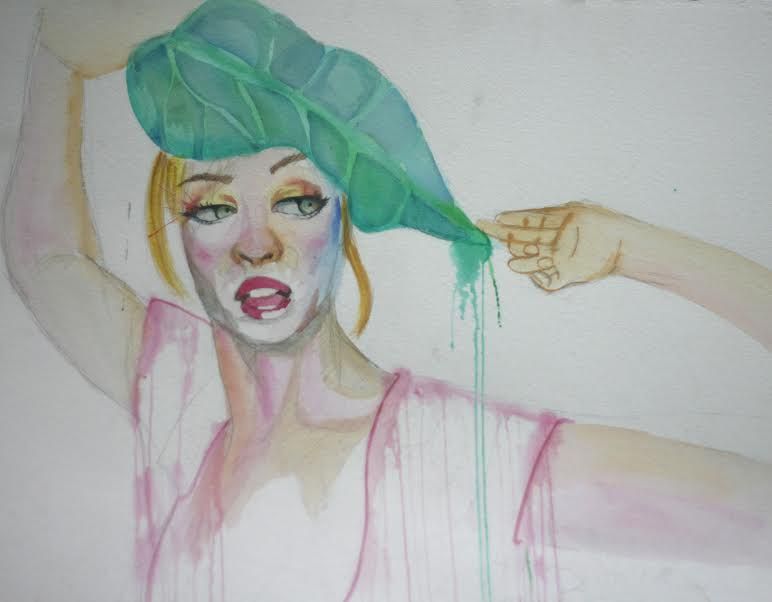 You can find her at:
Paige Babin Facebook
Paige Babin Instagram
Hope you enjoyed,
M.G.