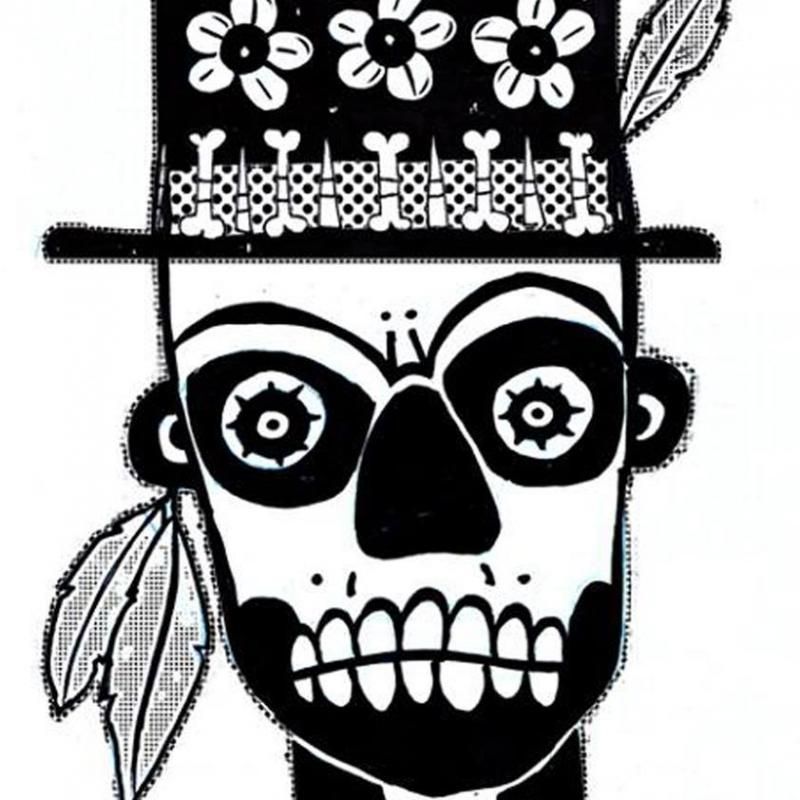 The highly anticipated debut by Billy Pilgrim is finally here! When I first heard that he was working on a solo project about a year and a half ago while passing on him on Murray Ave. in Squirrel Hill on crutches, my first response was one that I'm sure was shared by many, it's about fucking time! Billy Pilgrim has been a consistent source of artistic talent and expression in Pittsburgh for many years. A talented MC, musician, writer, poet, artist, performer and DJ, still makes me think I'm leaving out some more attributes that makes him a very unique soul. The eight track EP titled,
Big Empty Things
, is now available. I was lucky enough to have this sent to me in December to really take it in. I am very impressed with the overall sound and feel of this album. I'm a product of an analog world that is now being pushed away further and further with each passing year, that in this new digital era, I often find so many bodies of work to resemble each other too closely. That's not a good thing. As all the albums that I enjoy and take the time to share and write about, they have the special ability to have their own identity; and this EP embodies that.
The instrumentation use of percussion really brought about a tribal feel in the intro,
The Road
, featuring Guitar Zak, that stayed consistent throughout the EP. This is a very original arrangement, yet more importantly, is in Billy Pilgrim's wheel house of style. It's a very spiritual and soothing rhythm to the album that flows into my favorite jam on track 2,
Pilgrimage
, featuring Unsung and Shad Ali. I loved the choice here for these two features as all three emcee's roll off the tongue in their own talented way. The ending verse by Shad Ali, "Aesthetically I got these stripes like a referee, cause beauty and the beast fucked and gave birth to me." was something that made me smile. Billy takes complete lyrical command on track 3,
So it Goes
and showcases his ability to switch up cadence and deliver with complete control. Track 5,
The Hoek
is faced paced give and take with Unsung as they go back and forth feeding off each other every couple of bars. It reminded me of an Blackalicious Alphabet Aerobics with a partner. Billy touches base with his spoken word skills on track 6,
Sucker Punch
. It is a nice transition to tmy favorite overall song, rack 7,
Melancholy Milly
, which is a beautiful soul song. It took me back to The Pharcyde, Otha Fish, on this vibe that can take your mind away. A strong finish with track 8,
Selfies at the Funeral
seeps into a more serious side of Billy Pilgrim showing a no non-sense flow that wraps up this really great EP. I thoroughly loved the ride I feel like I was taken on. It was a beautiful blend of hip hop, soul and spoken word done with high level of artistic expression I come to expect. I would love to see these songs performed live, which is really important to me. I feel this was done in a way that showcased the ability without being overproduced and over synced in a studio. This is really one that I recommend you check out.
The official release date is actually tomorrow, February 18. There is an official party to celebrate at Howlers in Bloomfield tomorrow night for a $10 cover which includes a copy of
Big Empty Things
. I hope you enjoy this album as much as I do and enjoy the future work of this multi-talented artist.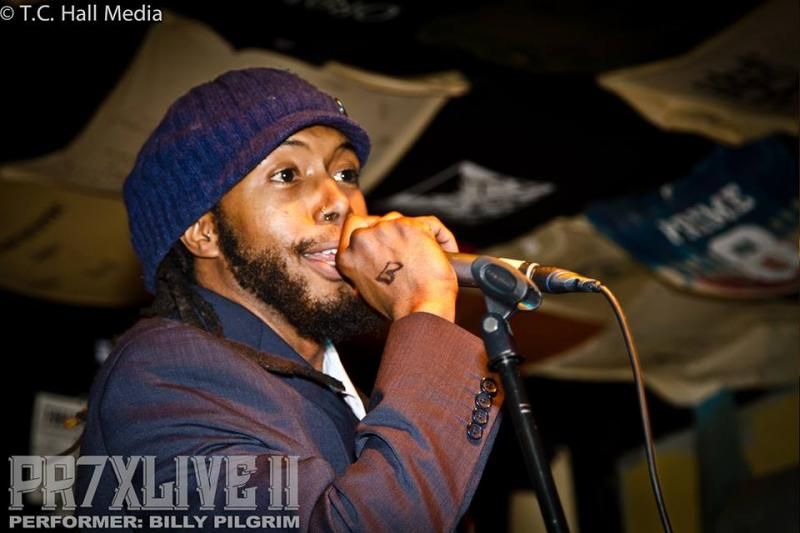 Enjoy,
M.G.