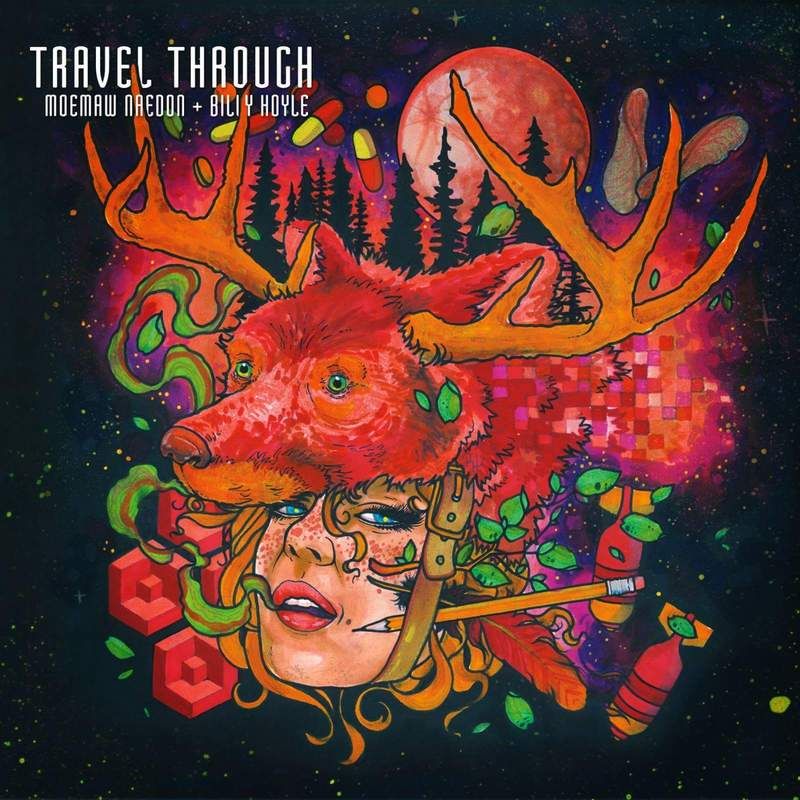 artwork by: Ronnie Hicks
I'm very excited to present my review of the solo debut album,
Travel Through
, from Moemaw Naedon out of Pittsburgh, Pennsylvania on Surface Level Records. This is the third album that Naedon has been a part of, but his first solo LP which was executive produced by Billy Hoyle. The previous two releases,
Gallactic Brethren
with Brother Seamus and
Circular Signals
with The Latebloomer were phenomenal albums that I recommend you go get! I must say that I am very impressed with Moemaw Naedon's ability to give each of his projects their own identity and listening experience while maintaining the substance and core style that has you there as a fan to begin with. That is very, very difficult to do. I have been a huge fan of artists with commercial success that have been unable to give you multiple albums that stand on their own which can seperate themselves from previous works while maintaining their flair. I really feel that
Travel Through
really lets you in to the creative world and ability of Naedon.
Track 1,
Idle at the Edge
, starts off with a little taste of what is coming with a smooth and simple start. Track 3,
Grass Blades
, really jumps out and grabs you! Very powerful sound that actually reminded me of Blackalicious Rhyme Like a Nut at first. I really liked this line, "Grass blades, sharks in the caves, what's the next vessel when the body parts ways from the light that you hold long term in the maze, soul searching sound waves." Beautiful. Then Track 4,
Travel Through,
really maintains the energy and flow with a wicked beat that has some really nasty drums. It tails down into a very dark backdrop that is intoxicating. Very interesting progression that I dig very much. Track 5,
Digital Wolf
, takes you on a wild ride in which I picture Kool Keith appearing in a rabbit suit asking you if you are ready to see just how deep the hole goes. Track 7,
A Quarter Day Ago
, is a super smooth jam that leaves you with your mean face on bobbing your head to each word smiling just waiting to say ooohhhhhhh, "Late night, planned flight trying to get the plan right, reflections in the day shape the feelings that I can't fight" as the words fade and perfectly paced piano takes over. Track 9,
From the Start
, has a strong beat that made feel back to the days as a teenager bumping jams in your ride with a system just letting that baseline ride out on full blast letting that clean rumble provide the soundtrack to your evening. That was a great way to end this certified banger! This is definitely done with high integrity to the real Hip Hoppa and I know many will agree with me when they give this a listen to. Go out and get it!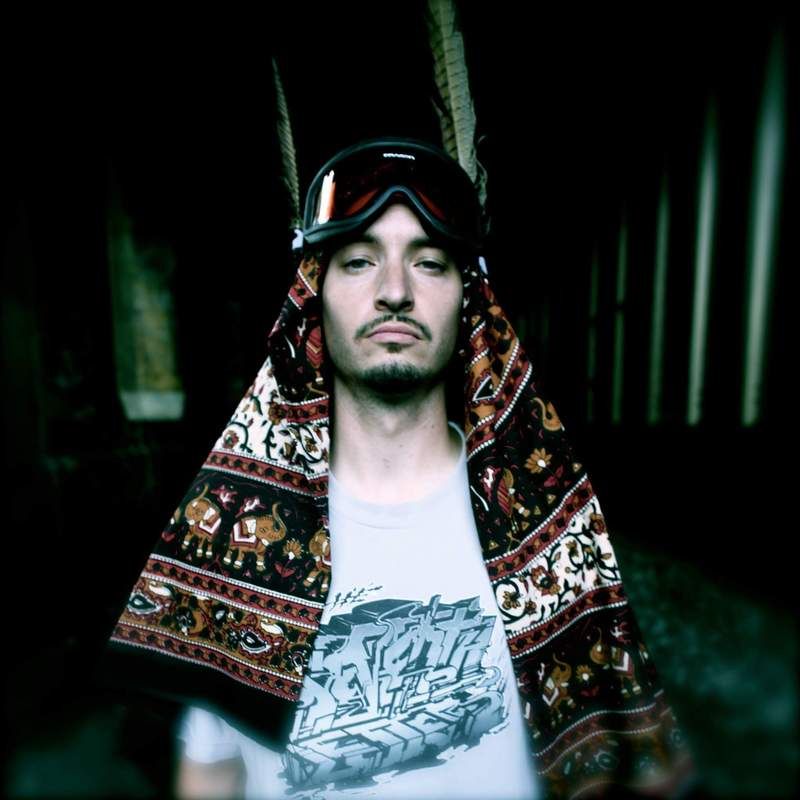 Go to the links below to get yourself a copy of this great Hip Hop album you will be blasting on the regular.
Free Download Track: Travel Through
Purchase Album on iTunes
Purchase Album on Amazon
Follow Moemaw Naedon on Facebook
Enjoy,
M.G.