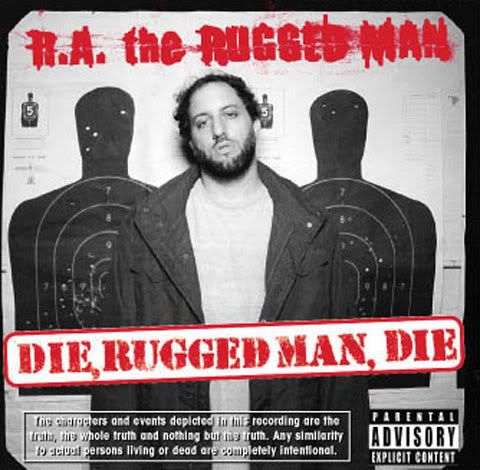 Get to know this artist if you haven't been familiar with him. R.A. The Rugged Man has been doing his thing since 1992. Has been everywhere from major label distribution to independant. Has lit a fire in the new york underground for quite sometime and is still going strong. Many people are familiar with his legendary verse on the classic single
Uncommon Valor
with Jedi Mind Tricks. What many people don't realize is that it is a true story about his father Staff Sgt. John A. Thorburn and the results on his family from his contraction of Agent Orange. R.A.'s brother Maxx was born handicapped and blind, eventually dying at the age of 10, while his sister Dee Ann couldn't walk or speak. Die Rugged Man Die was released in November, 2004 and is definitely worth a look. Here is the link.
http://depositfiles.com/en/files/wnx72b10r
Check R.A. out on facebook as he runs his own page.
http://www.facebook.com/pages/RA-The-Rugged-Man-Official-Page/180800567216
Enjoy!
M.G.