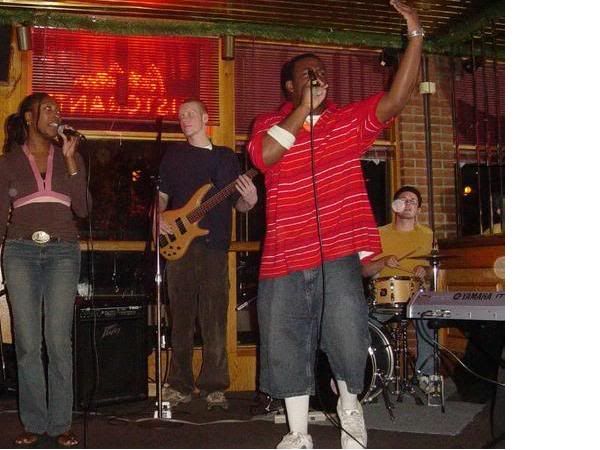 Following in the tradition of Pittsburgh pop voyagers such as Girl Talk, Wiz Khalifa, and Pittsburgh Slim, The BNVz (formerly known as the Beats N' Verbz) are quickly becoming one of the city's top crossover artists. Organized by vibrant MC/DJ/producer, MH the Verb, the group has developed a novel sound and individual style incorporating electronic production with live instrumentation. Bridging the rhythmic foundation of blues with the new age sounds and themes of electro-pop and Hip Hop, they have taken a progressive musical approach while still maintaining strong compositional elements. However, the group's messages are delivered directly through their lyricism. The unique combination of poetic anecdotes, imaginative rhyme schemes, and catchy hooks address key generational issues while sustaining popular appeal.
As the Beats N' Verbz, originally an organic Hip Hop fusion band comprising of University of Pittsburgh music students, the group began building a name for themselves after winning Pitt's Annual Battle of the Bands. The band received critical acclaim after opening up for Lifehouse at Pitt's fall festival, and later with the release of their 2005 debut CD titled, "We Blowin' Up". After being voted "the Best Band in Pittsburgh", the Beats N' Verbz started off 2007 with significant radio play and strong performances, opening up for national acts and touring.
However, creative differences led to the evolution of the BNVz in late 2007. Changing the focus (and the name) of their project, MH and remaining keyboardist, Ben Bromfield decided to dissolve the original band and focus on expanding their musical vision through electronic production. Dedicated to the idea of having an eclectic musical group, consisting of various artists and musicians, the duo began writing for their aptly titled, "-ism" series. (The "-ism" series, is a collection of concept albums featuring lyrical storytelling through popular music, with undertones of socially conscience messages and progressive ideas.) Soon after, the BNVz hooked up with Machine Age Studios, and immediately began work with producer, Preslav Lefterov, on their first project, "Narcissism". By early 2009, the group had released their first singles, "Turn Off the Lights" and "Money Can't Save U".
Looking to capture the essence of their studio sound through live performances, MH and Bromfield formed a new band of musicians. Featuring a diverse array of talent, they've assembled a rotating group of artists, vocalists, and musicians fusing their pop production with organic instrumentation. While Bromfield continues to focus on the studio side, MH the Verb continues to spearhead the movement in post-production as the group's true constant. Other musicians such as; keyboardist, GR Stone; vocalist, Peace Ike; percussionist, Dennis the Menace; and DJ B-Tips bring energy as the BNVz have continued to impress with their outrageous and entertaining live performances. Armed with a supporting cast of gifted musicians, a strong organizational sense of identity, and a distinct musical style, the BNVz are ready to stake their claim as the best the 'Burgh has to offer.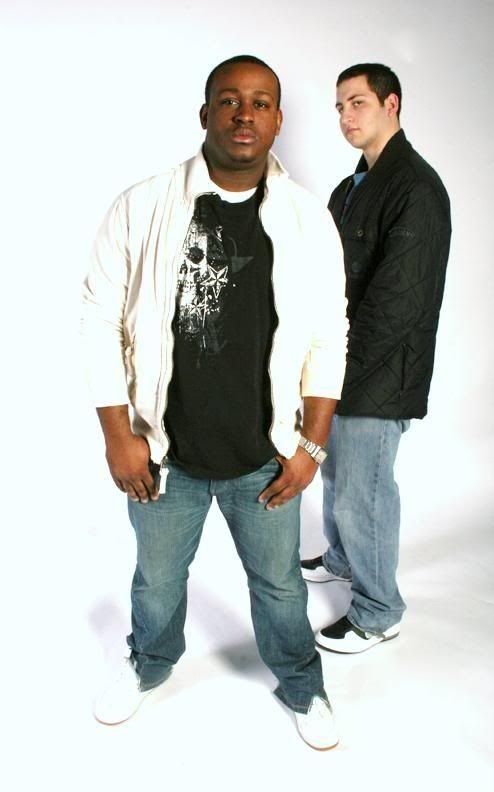 Discography
"pre-Narcissism: the 2009 Preview Demo"
(2009 – Verbal Theory Music/ Machine Age Records)
Track List:
1) Turn Off the Lights
2) Money Can't Save U
3) My Generation (f/ Charon Don)
4) the A*Team (with DeadBeats Writers Lab)
"We Blowin Up"
(2005 – Independent)
[then known as, the Beats N Verbz]
Track List:
1) FUNky intro
2) the Kid's Comin Back
3) Thin Air
4) J.Pitts WPTS-92.1
5) Two Miracles Late
6) Scream!
7) Interview with Kinase
8) I got No...
9) Not at Home
10) Emphasis (We Blowin Up)
11) City Lights
12) Dennis got Happy
13) Scream! - LIVE
14) I got No... - LIVE
15) Emphasis - LIVE
16) Shout Outz
Band Members:
MH the Verb : MC/ producer
GR Stone : band director/ keys/ synthesizers
Dennis the Menace : drums
DJ B-Tips : DJ/ turntablist/ sampler
With additional support by:
Ben Bromfield : co-producer/ keys/ synthesizers
J Bird : DJ/ turntablist
Hey Arnold! : saxophone
Ben Padlock : drums/ percussion
Peace Ike : backup vocals
Thomas Anthony : backup vocals
Photos, Videos & Images
www.facebook.com/theBNVz
http://www.myspace.com/thebnvz
Home site is currently under construction but can download a few singles when back and running.
www.BNVzMusic.com
Thanks a lot Marcus!
M.G.