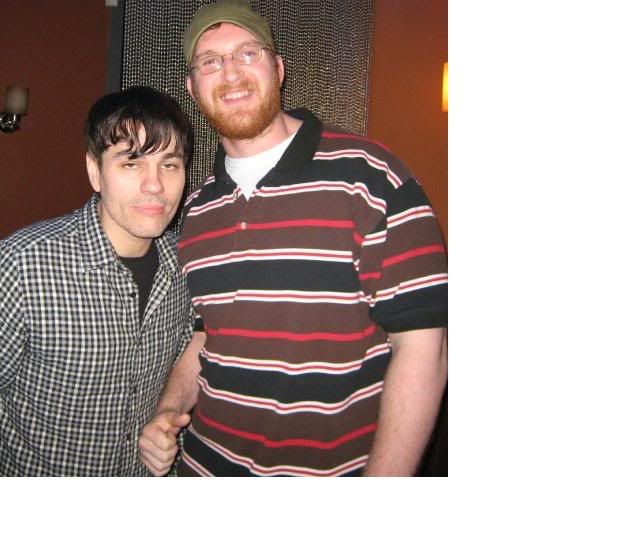 Just wanted to share a pic with me and one of my favorite artists Cage. This was taken from a live show at Diesel Night Club in the Southside of Pittsburgh. Was the first time I was able to see him live after being a fan for so many years, I was very excited when I heard he was playing and left very pleased. His life as well as his career has taken a big turn and I can understand that things must change. I was lucky enough to chat with him for a bit after his soundcheck and discussed some issues he had with his album,
Movies For the Blind
and the transition from
Hell's Winter
to
Depart From Me
. I will be posting a mix from him as soon as I can sit down with my music i have on another computer.
M.G.