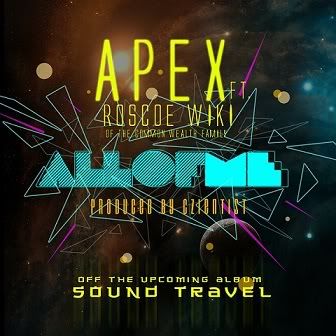 You're getting another exclusive people!! New track from APEX feat. Roscoe Wiki "
All Of Me
" produced by Czientist off the upcoming project
Sound Travel
which is tenatively scheduled to release on 7-24-11.
APEX Ft Rosco Wiki of the Common Wealth Family "All Of Me" Prod by Czientist by APEXonline
Click below for free download:
http://limelinx.com/files/18196a7cec9d7ed3c061db0cb4ef1d31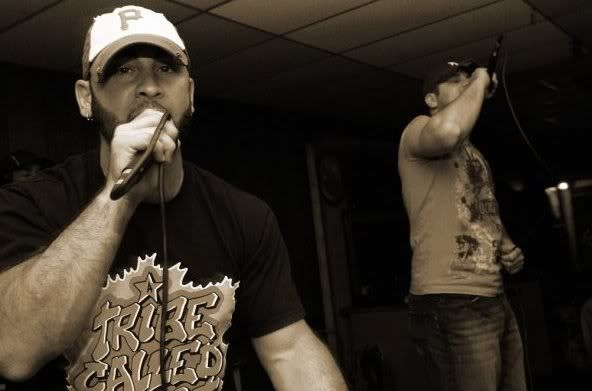 To download the debut album
Face The Musik
on iTunes, click below!
http://itunes.apple.com/us/album/face-the-musik/id282105454
To download the sophomore album
Struggle City
on iTunes, click below!
http://itunes.apple.com/us/album/struggle-city/id343212572
Show support for APEX on the following social network sites:
www.facebook.com/apexonline
www.myspace.com/apexonline
www.twitter.com/apexonline
www.apex.bandcamp.com
www.reverbnation.com/apexonline
www.youtube.com/klockwirk
www.apexmusik.spreadshirt.com
Show some love to Czientist and follow his blog:
http://czientist.blogspot.com/
Keep up the great work APEX we'll be listening. You can also check back here for upcoming shows and appearances.
Enjoy,
M.G.