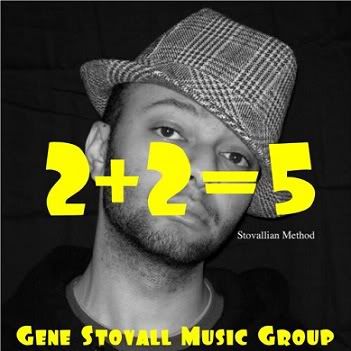 Gene Stovall is a talented mc, musician, producer and artist just to name a few skills. His debut LP titled "2+2=5" will be released on February 25th. I spoke with Gene about this exciting new release.
This will be your first LP release and you are not only the featured artist, but the executive producer as well. How difficult was it to essentially be responsible for everything on this album?
Having complete creative control, make the planning, writing, arranging, and producing of 2+2=5 was easy. It was hard to find the right engineer to dedicate undivided attention to my methods of madness in the studio. Soy Sos seemed to understand what I wanted to give my listeners. His patience made him the perfect engineer and co-producer of this album. His studio felt like home, and I finished my creation in his sound booth. Everything that I had been experimenting with for so many years is finally ready to be listened to.
How long did you work on this album?
I was originally going to release the beats on an all instrumental album called Muppetface, which took 3 years to create and fine tune. The lyrics were written over a 15 year period. The recording process of 2+2=5 took 2 months.
Are there any features with other artists or producers?
2+2=5 features performing artists SMI Swig Art, Jack Wilson, Kid A, Reverrb, Varsity Squad, Shade Cobain, Cory Eaux, G. Ryin Gaines, and Big Brown. Soy Sos is the co-producer of this project.
Who are some of your biggest musical influences?
Radiohead, Stevie Wonder, Nirvana, A Tribe Called Quest, Black Sheep, Alice In Chains, The Time, Prince, Beck, MF Doom, Chicago, Earth Wind and Fire, Pink Floyd, Syd Barrett, David Bowie, Talking Heads, Oasis, Wu Tang Clan, Gil Scott Heron, The Beatles, The Pharcyde, Nas, The Kinks, The Rolling Stones, Biggie Smalls, Jodeci, Boyz II Men, New Edition,The Jackson 5, Strawberry Alarm Clock, Fleetwood Mac, De La Soul, Digital Underground, Kid and Play, D'Angelo, The Fugees, Snoop Dogg, Bob Dylan, Jimmie Hendrix, Michael Jackson, Guy, George Michael, Mary J. Blige, Public Enemy, Justin Timberlake, R. Kelly, Aaliyah, The Isley Brothers, Run DMC, Jay Z, N.E.R.D., and Tony Toni Tone.
Where can we purchase the album?
720 Records, The Record Exchange, The Gene Stovall Store on
www.genestovallmusic.com
, and at any and all Gene Stovall concerts and social events.
Where can we see you perform next?
You can see me and members of Team Stovall at the New Amsterdam Pub every Monday night for my very own Open Mic.I also host Smoke Ritual at New Amsterdam Pub every second Saturday night of each month. The 2+2=5 CD Release Event is at the Shadow Lounge on February 25, 2011. Doors open at 9pm.
Single from 2+2=5 titled "
Electro Pop Memoir
".
ELECTRO POP MEMOIR REF 1 by Gza3030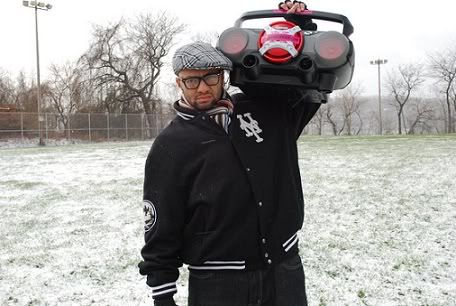 Show love on Facebook:
http://www.facebook.com/genestovall
I know myself as well as many other people are excited to check out this new release. Much luck and great success to you Gene!
Enjoy,
M.G.