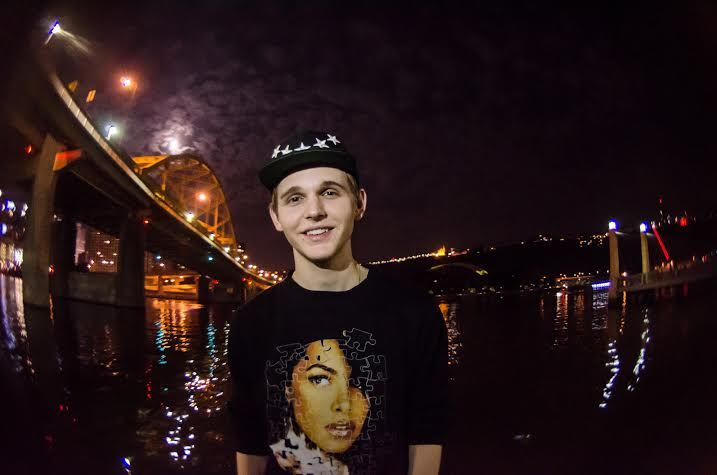 This month I caught up with talented producer, Theta.

I was introduced to him at Freestyle Friday hosted by Parker Webb.

It was a great opportunity to see Theta in action.

He brought his MPC machine to create beats and do his own "freestylin" as the cyphers and battles were going on.

He was flowing along and changing gears with the different styles of the emcee's.

I thought it was really amazing because it is so difficult to play beats for a cypher without good equipment and or programs.

This was such a natural flow to the event and thought it served the participants very well.

When playing beats in that kind of format, it's almost impossible not to disrupt someone as you change the beat and leave them hanging or the next guy up has followed the meter and is ready to time his entrance and that can throw him off.

I am showcasing Theta because I really believe in his ability and would like you guys to learn more about him.

Sit back and relax…
What was the first record, tape or CD that you purchased?
When I was twelve, I saved up some allowance to go and pick up AFI's The Art of Drowning. That was a life changing album for me. The darkness in the production and the clarity of the vocals have me my first taste for my interest in how sound works.
Who are your biggest influences?
When it comes to production it varies so much. Of course, my main inspiration is J. Dilla, who is easily the best beat maker to ever do it in my opinion. MF Doom, 9th Wonder, and Madlib really hold it down on the old school sound for me.
When was the moment you found yourself making music for the first time?
I was a drummer before I was anything, which means I had a house with some really annoyed family members. After hours and hours of practice and failed covers, I finally gave in to attempting to write my first song. It took me longer than it should have and it might not have been a Grammy winner, but I was proud as hell of that beat.
Who are your favorite artists, producers, dj's?
Right now I've gotta say Run the Jewels gets the most plays from me. That album is absolutely nuts from every aspect. As far as producers go, L'Orange and, as always, Jay Dee have been getting a lot of my attention.
What are your upcoming goals?
I just really want to get out there with my MPC and play venues so that I can show people how hard I've been working at this. I'd like to spend a lot of time touring and putting things together wherever I'm able.
If you could change on thing about the music industry, what would it be?
At this point, not a thing. The amount of accessibility that an artist has to his fan base, as well as potential fans, is so deep. There are far too many ways to be getting your music out there to be sitting around, so if you've got the drive, I feel like you can really make it.
Where can we see you next?
Everywhere, hopefully. I've got big plans for the future, and I'm looking forward to things coming to fruition.
Thank you very much for your time and please contact Theta for booking studio time or live events at: