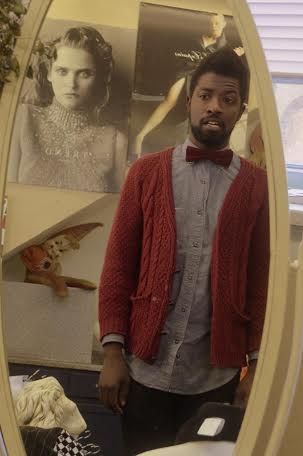 Davon Magwood has been making his presence felt for several years in the stand-up comedy arena in Pittsburgh and it's only a matter of time before he becomes a national draw and will not be able to have the access we currently have to him. Which I feel is no better than time than now to feature him and catch up with this talented comedian before his live special at the Rex on Friday, March 14. I will include information on where to purchase tickets and contact information for Davon at the end of this interview. I really enjoy his style and his ability to keep an audience engaged and he's quite an intelligent individual. I don't think you can be a dummy and be very good at stand-up. I guess anything is possible, but this isn't one of those examples. Sit back and relax...
What kind of kid were you growing up?
I was pretty much Steve Urkele. I read a lot, wrote a lot. Me and my brother would make up comic books. I really loved playing in the woods and catching frogs and stuff. I was pretty obsessed with the X-file so I started a club in middle school you know to get the ladies. I was just a very nerdy kids with a very active mind.
What were your favorite toys?
My WWF wrestling dudes, my Sega, and my library card
What kind of student were you?
That depended on my mood, I got very bored with a subject very fast. And If I wasn't challenged I would nap. But I loved English, and Theater. But I took a few years to get over my stage fright so I didn't act in any plays until my senior year.
Were you involved with any activities or sports?
I was in the Youth And Government which was probably my favorite program to be involved in, I got elected youth governor and had my name entered into the congressional library. I was class president, hated it, but I hated losing elections more. I played soccer, volleyball, and wrestling( i was the capt of the wrestling team). My favorite was the Marching Band, I was on the drum line and I did concert band as well. I love music and Ms. A was the best and knew how to work with me and my crazy manic self.
What were your earliest memories of a comedian or comedy show?
I remember watching Bill Cosby's "Himself" with my siblings and Watching Drew Carey's "Make Me Laugh" and then me and my siblings would try to perform with each other.
Who are your biggest influences?
Hannibal Buress because I've got to work with him a few times, and watching his process in real time and his hard work pay off is awesome, Beth Stelling is so funny and so super supportive and it's cool to see her do her thing. Liz Miele was the first comedy friend I made back in the "myspace days" I saw her on Comedy Central and I was like "yeah she's great" and I've gotten to she her perform a few time. and I chat with her most to bitch about stuff ,she's great.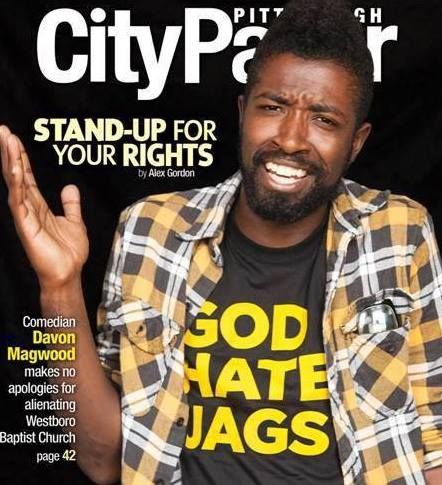 What was the most memorable stand-up performance you saw live?
I'd have to say Dave Chappelle's come back show in Pittsburgh the day after that shit show in CT. To watch him live is like seeing a living legend it's crazy.
Where was your favorite place that you have performed up to this point in your career?
Seattle is my second home- the area is so beautiful and the crowds are super fun, and the comics are pretty welcoming, Then NYC because it's NYC there's always stuff to do, and mic to hit and you get to see pros just hang out.
What was the moment where you decided I'm going to be perform?
I saw a few mics in the area, and a lot of it sucked. So I thought to myself "well if this guy could suck and still go up, then I can too" so once I got over the fear of being awful the rest was just me finding a mic to do and getting on stage.
If you could change one thing about the stand-up comedy world, what would it be?
The whole commercialization of it all.
What are your goals?
I want to make a living as a stand up, I don't need to be uber famous or nothing. I just want to tell jokes that in 10-20 years people remember. OR make enough money to open my Harry Potter themed wedding chapel in Vegas and call it a day. HA.
What is next for Davon Magwood?
I am working on my comedy special I'll be filming that on

March 14th

at the Rex.
writing a web series I hope to shoot soon.
I'm also planning another tour, because I do everything myself. yay me.
Thank you so much for your valuable time to let us into your world more. I can definitely see big things for your future, but I must warn you I am not psychic. Here is the event link for the upcoming special that will be will be recorded live at the Rex on Carson St. in the Southside.
Davon Magwood Live at the Rex
Joining him on the bill for the event will be:

Susie Meister, Stoph Orlok Edison, Lana Aurora Roskin and Mitch Beardczykowski
Twitter
Facebook
Enjoy,
M.G.