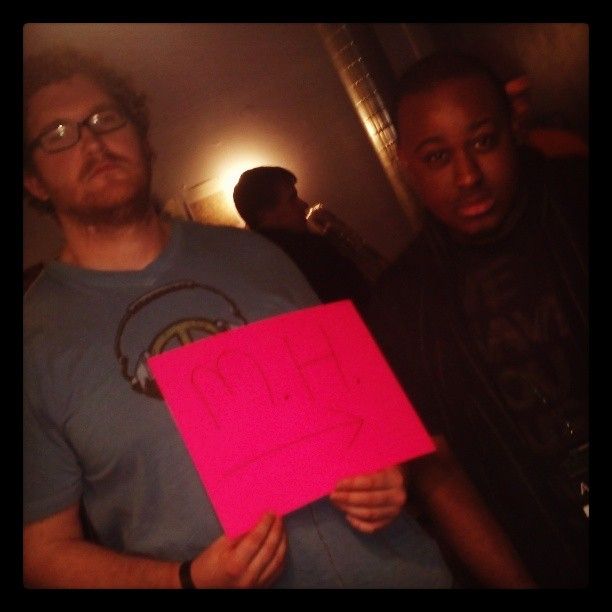 I'm on a bus headed from downtown to Greensburg to see my brother who is home from his marine base in North Carolina for Easter weekend and my phone rings; my mother then notifies me that my brother Matt will not be home until tomorrow. I sit and ponder then what I'm going to do and in the back on my mind I knew a gathering of many special people were getting together at Shadow Lounge for their farewell weekend as they are unfortunately closing. It's eating at me, I have to do something, I can't sit on this bus all the way till Greensburg knowing this is going down. I ask the bus driver to let me off in Squirrel Hill. He simply replies, no. He said we don't do out of county drop offs, you must sit in your seat till we reach county lines. A pussy would sit there and say yes sir. I am not, so I said no, please, my plans have changed can you let me get off this bus at your next stop. He didn't respond, so I firmly demanded stop the bus I am getting off. He stopped the bus and I got off, smiled and said ok, let's take a nice walk on this sunny day. I'm making my way through Bakery Square and I see a friend of mine who is a very talented artist, Amuck, who is with his wife and kids and I say my peace and we chat for a bit. I walk over to AVA and I see the lovely Ms. Liana Maneese and I get a chance to hear about her wonderful recent trip to New York city. I show my respects to Justin Strong and I grab an IPA from Full Pint and soak in the "Calm Before The Storm." I say this as I know things are going to get pretty intense later on that evening . Shadow Lounge has been a staple in the city of Pittsburgh for genuine hip hop music and art, and more importantly genuine people. This evening marked the end to a very profound and meaningful contribution to hip hop music, dj'n, emceeing and dancing. I will cut up a rug, simply because my size 15's will literally cut into any rug i'm on :-). Emmai Alaquiva had come over and gave me a very firm hug to say the least and said this is a very sad day. I gave my respects and said yes, yes it is.
I had dinner plans with a close friend of mine and I returned to the venue and began to take part in a very special evening. Two of my favorite DJ's are in the house, DJ Selecta and J. Malls. Selecta is doing his thing over at Shadow and J. Malls is just engulfing my spirit in a soul stratosphere. I'm happy, very, very happy. I am mingling with like interest people and friends in the building and really loving the vibe. J.Malls plays one of my all time favorite songs, Bobby Caldwell What You Won't Do For Love as I sang every word to my best effort with Liana Maneese. I looked up to the screen and saw that my good friend, M.H. The Verb just took the stage and I run to the front and just keep lovin' life. I dance and sing to his set and made a special request to go outside and run down Gene Stovall from request from Marcus. Gene gets up and does his thing and it's great. I step outside and catch up with a very talented emcee Kid A and things are going well. We find our self in a small circle over a short amount of time as out of nowhere , BZE starts freestyling to Kid A and I rudely interrupted him to make a lame joke as to bring it cause I'm next; which obviously I was not. Then, this happens This was a spiritual experience. There was an energy that could've kept Baum Blvd. lit for another month. It was special, it was refreshing, it was humbling, it was a group of men who were pouring their heart into what they love. Hip Hop Music. This was not on tv, this was not on the radio, this wasn't even on the bill of a stage performance, this was real, this was unplanned, this was passion, this was real fucking skill. I was so thankful to witness this. I had provided a soul clap and steady baseline to let these monsters dominate their domain. Kid A was to my right, he hasn't entered yet, but I can see his mannerism, I can feel the fury that is about to be unleashed and when it was his turn, I couldn't help but stand back and say, well , say nothing. I was just in awe of the tone set by M.H. The Verb, Davu Flint, Thelonious Stretch that I felt Kid A just threw it into a new gear. Gene Stovall and Ricardo Iamuuri are just ripping a sweat beat box, and the brilliance of Ricardo to go over to the metal rail behind us to pull out his car keys and proceed to tap the rail in a manner as to provide Gene a snare drum beat. I was just completely blown away. In my mind this can't get any better, but I was wrong. Since I have the luxury of being able to see over a crowd, I notice a special guest approaching the cypher, Knowledge. I simply say, Knowledge in the house and the group yells! His smile lit up the alley and provided such a sweet beat to accompany Gene and this Cypher now has the energy and revival to just enter a new stage. And it proceeded to give us what we needed. As I just gave a weak ass Puff Daddy reference, this cypher was going so strong and kept going. It stopped and everyone stopped and had an understanding that they were a part of something extremely special. It was an understanding that you didn't have to say anything but shit was real.
I am inside to join the party and I see Ricardo and give him a hug and we literally stared at each other as we were searching for the words to appropriately describe what we had witnessed and my words would not do it justice. I just looked at him with my mouth open and no words coming out, but he did the same. Then we laughed and just said yep, that's about all you can say and walked away and I thought that was incredible. I think we had respected what had just happened so much that we couldn't even attempt to describe it to one another, that's special. I'm just having a blast hearing more great music and interacting with great people. I had said my good byes and made my way home for the evening with a huge smile on my face. I will truly miss the outlet that the Shadow Lounge has provided and the memories and people I have met will stay with me forever. It won't be the end, because as the law of conservation of energy has stated, energy cannot be created nor destroyed. And you will not destroy the energy that was built in that location, and it will carry on to a new space, I'm sure of this. I am looking forward to keeping that energy growing and getting stronger.
M.G.