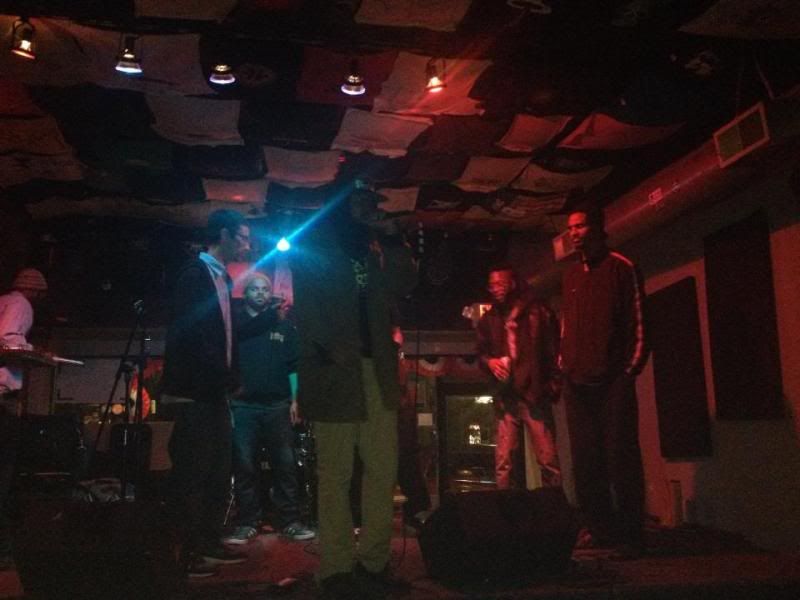 A group of fabulous women have gotten together to provide an amazing outlet for talented artists in the city of Pittsburgh. Elizabeth Kivowitz, Heather Hopkins and Danielle Robinson have formed the Service Industry Open Mic event at Howler's in Bloomfield. It's a wonderful mix of music, spoken word, poetry and comedy. I had a great experience performing a poem at the first night last month and was unable to attend the latest event, but it was more hoppin' than the first. It's a very well organized event mc'd by Shad Ali, very talented emcee who's creating a big buzz to say the least with his solo work and strong DJ duties performed by Noetik Five Thousand. This time around they had their first feature artist perform, Kid-A, who is a tremendous talent in the art of being an emcee. Kid-A is one of my favorite hip hop artists in the city and can really capture the crowd with original lyrical content and refreshing, captivating flow. To make something like this really work it truly takes a group effort and at the end of it, you need a talented turn out of artists. And that is exactly what this event has attracted. I really hope that this event sticks around for quite some time because it really does have it all. Contact Elizabeth Kivowitz if you have any willingness to jump onboard with any promotions or sponsorships.
Contact Beth at her FB page
And please visit their management team page at:
Elevenfiftysix1156 FB Page
Enjoy,
M.G.